March 21, 2013 at the Newport Stadshalle the official opening of the exhibition "Picturesque Ukraine".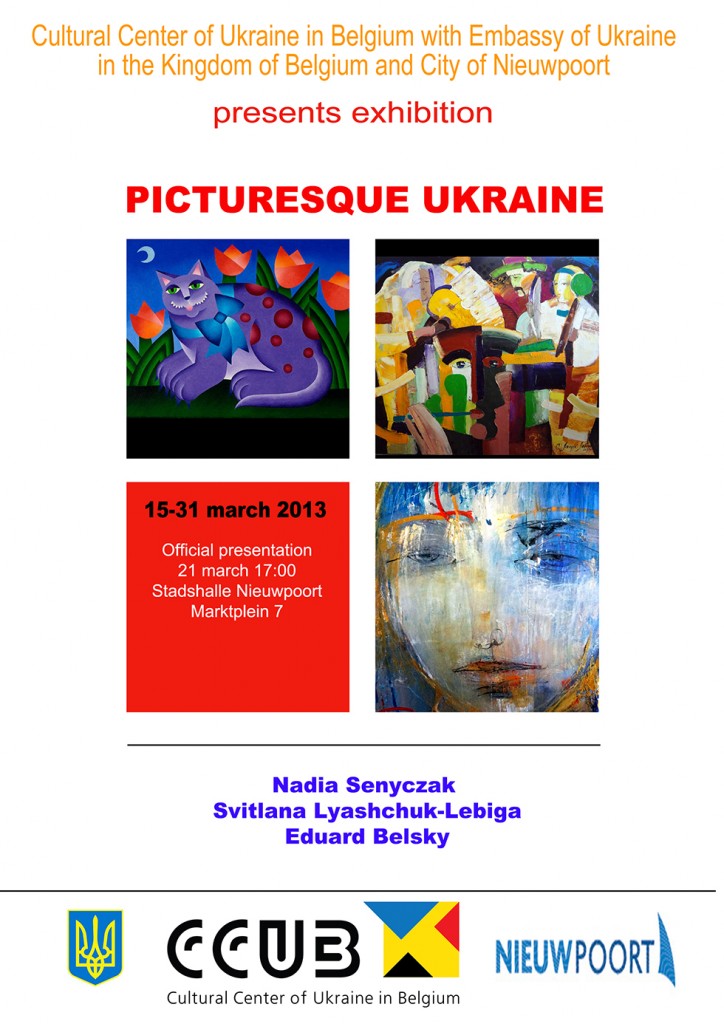 The exhibition presented the works of three artists of Ukrainian origin – Svitlana Lyashchuk-Lebiga (Kyiv. Ukraine – Koksijde. Belgium), Nadiya Senychak (Antwerp. Belgium) and Edward Belsky (Kyiv. Ukraine – Ljubljana . Slovenia) also presented a photo project of Yaroslav Lyaschuk (Kyiv. Ukraine) "Traveling Ukraine" The event was honored with the presence of the members of the City Council of Newport, Minister Counsellor of the Embassy of Ukraine in Belgium Mr. Yan Omelchenko, First Secretary of the Embassy of Ukraine in Belgium Ms. Alla Krugluk, numerous representatives of cultural associations, media and other distinguished guests.
At this event Yaroslav Lyashchuk and Andrii Bezverkhyi (second secretary of CCUB) made a presentation of Art Arsenal and highlighted the importance of the first Kyiv Biennale of Contemporary Art ARSENALE 2012, an event that made Ukraine a plenipotentiary participant in the process of creating contemporary world art.
At the presentation a former director of the Art Academy West Flanders Guillaume Van Beckevoort made a speech where he analyzed the works of represented artists.
President of the Cultural Center of Ukraine in Belgium Svitlana Lyaschuk-Lebiha was thankful to Mayor of Newport to Mr. Roland Crabbe, aldermans – Geert Vanden Broucke, Kris Vandecasteele, Frans Lefevre and the Department of Culture of the City of Nieuwpoort for their support and cooperation.
No slides are available in this gallery